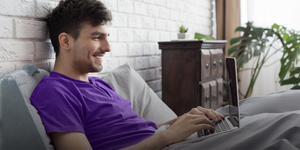 About Us
A good night's sleep can be extremely difficult when suffering from pain. Byre has developed a range of luxury support pillows to help alleviate aches and pains, allowing you to be supported all night long. Byre Support Pillows and Wedges are designed by our team of engineers and tested and approved by some of the UK's top Doctors, Physios and Sports Scientists. The pillows help to support your body and relieve pain from pregnany, surgery, fibromyalgia, arthritis, chronic pain, surgery and multiple sports injuries.
Trusted by UK Consumers Since 2016
All Byre Pillows are manufactured to comply with The UK Furniture and Furnishings (Fire) (Safety) Regulations 1998. These Regulations are UK Law. Please check that any pillows you buy meet these Regulations, as many do not.
Become
a Reseller
Interested in joining our wholesale team to feature Amazon top-selling products in your online or brick-and-mortar store? Great! We'd love to chat with you.